Bangladesh: Dhaka
The capital of Bangladesh, Dhaka, is one of the fastest growing megacities in the world. More than 77% of Dhaka has been urbanized. Wetlands are disappearing drastically because of increased residential, commercial and industrial activities. City scale wetlands preservation or artificial wetland creation is a widely implemented adaptation strategy worldwide as it helps in storm water management, urban flood prevention, increased climate resilience, biodiversity protection, water purification and creating provision for raw materials.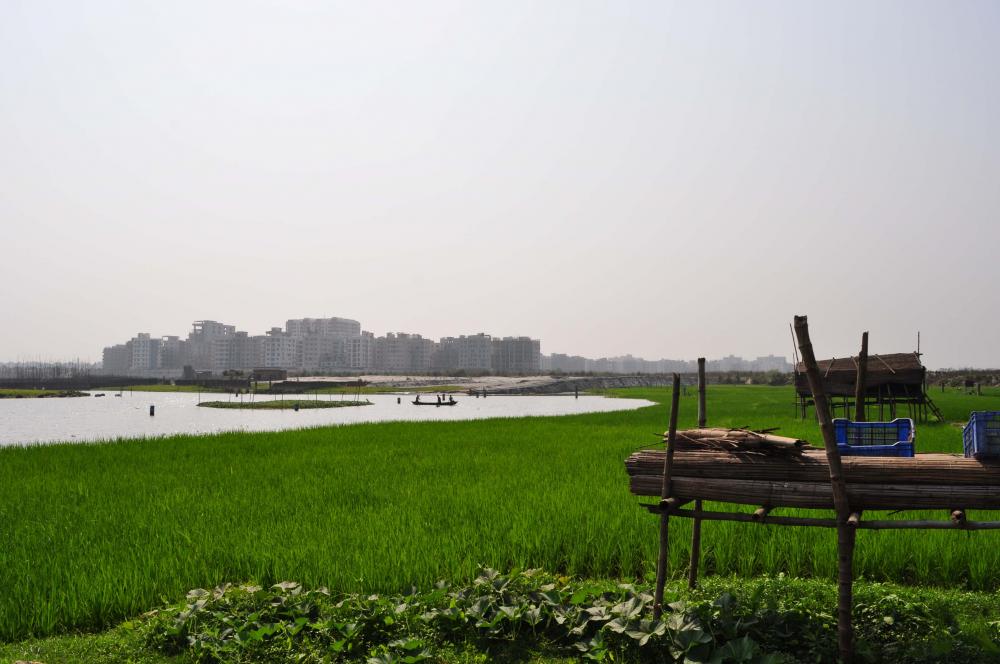 Typical of Bangladesh, Dhaka has been historically an agrarian area. Increased demand from the growing population has led to urban expansion onto agricultural land. Some cultivated lands are still available in the fringe areas of the city. They supply various provisioning ecosystem services including rice, vegetables and fruits. These ecosystems not only partially meet the residents' food demands but also create employment opportunities for many. Moreover, they are important for micro-climate regulation, pollination, air quality improvement, erosion prevention and urban flood prevention.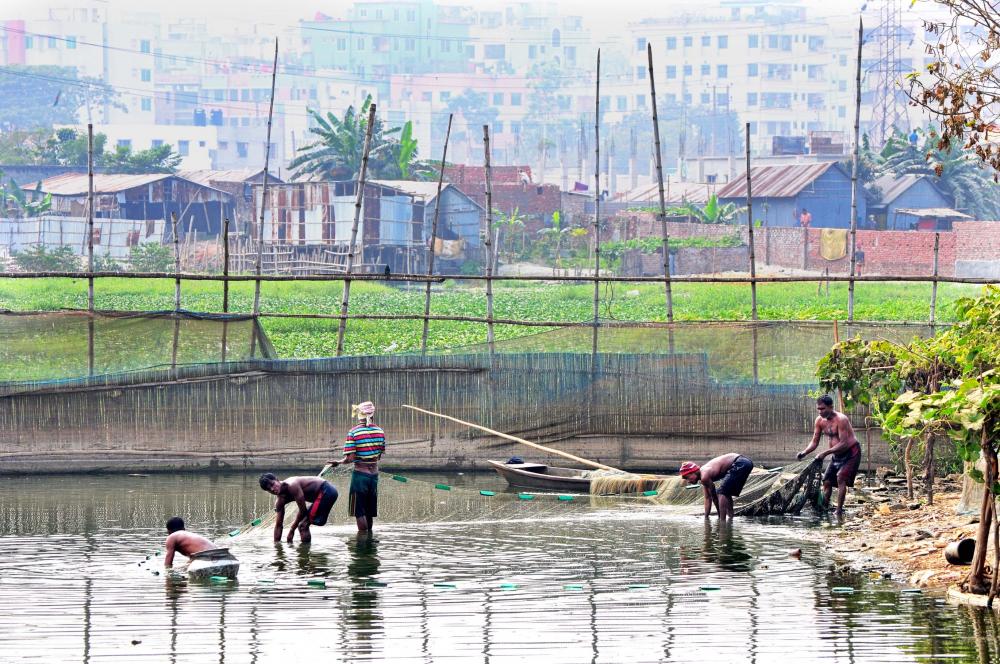 The daily demand for fish in Dhaka city is about 250-300 tons that is sourced from rivers and floodplains in Dhaka and neighboring districts, aquaculture around the city, from other districts, and from imports from world markets. Fish are cultivated in lakes, ponds, jheels and wetlands in Dhaka. Commercial aquaculture in Dhaka city is limited. Aquaculture here suffers extreme environmental pollution posed by household and human waste disposal and untreated industrial effluent release in open waters and run-off from agricultural fields containing chemicals and petroleum.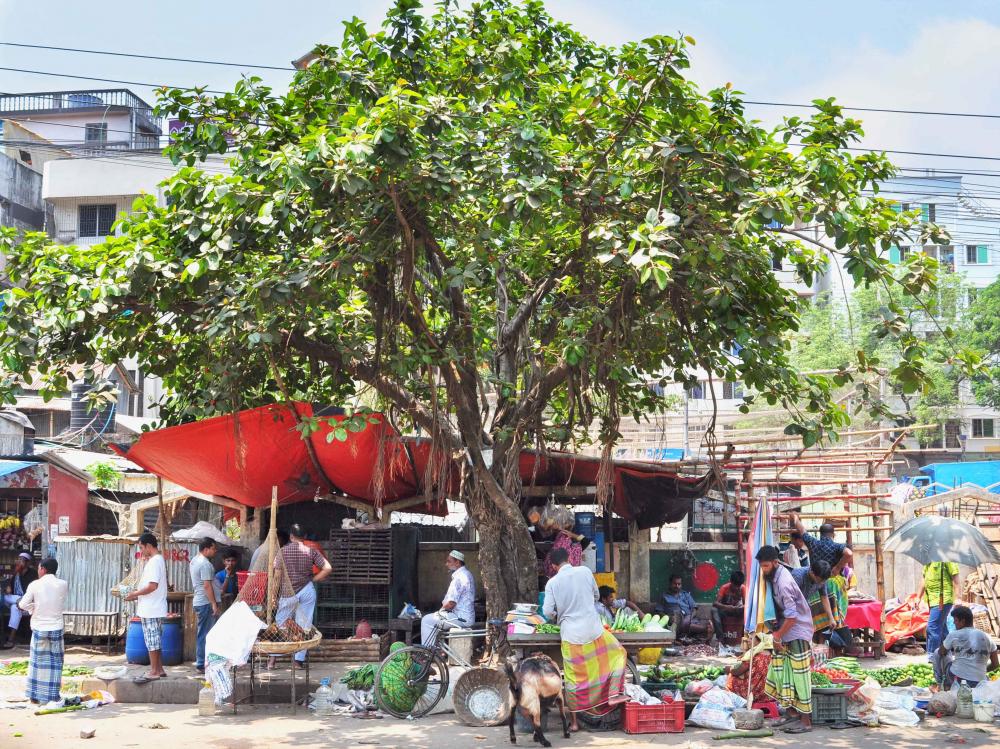 Apart from aesthetics, trees on the dividers and two sides of roads in Dhaka city offer significant benefits in saving energy by reducing the urban heat island effect, play crucial roles in carbon sequestration and in capturing particulate matter. They enhance biodiversity in less green built-up areas. Their shade provide comfort to the passersby. Well-chosen tree species and proper management of roadside trees generate manifold benefits. Petty businesses and kitchen market activities are often seen under big trees. However, their true values are overlooked and they lack regular nurture.
---