Inclusive UCCR in Regional Development Planning Strategy

ACCCRN and Diponegoro University are collaborating to bring the concept of inclusive urban climate change resilience to its campus. It is interesting to see how this concept can be applied to urban planning, especially from the perspective of those who will be the occupants of a city in the future. It is also possible to assume that the planning will also consider another value such as interconnectivity with related areas (beyond a city's boundary).
ACTIVITY UPDATE
As part of the collaboration between the Department of Urban and Regional Planning at Diponegoro University and ACCCRN, the Planning Studio activity this year, have developed the concept of resilience. This short video tells what the students do to plan a region with...
Read More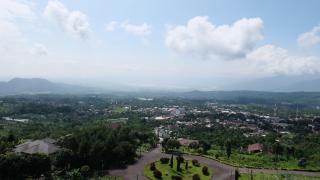 Our future leaders must know about the concept of inclusive urban resilience if they are to help the poor and vulnerable. And this starts at Diponegoro University in Semarang, Indonesia.ACCCRN and Diponegoro University are collaborating to bring the concept of inclusive...
Read More
120 Students of Urban and Regional Planning at Diponegoro University attended the 'Planning Studio' class. ACCCRN gave lectures and introduced the concepts of inclusivity and resilience to the students. And here is what they said about inclusivity.
Read More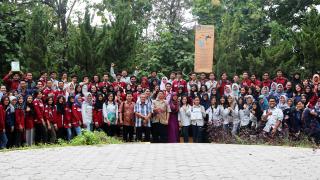 Following classroom lectures and field observation activities, students at the Urban and Regional Planning Department, Diponegoro University, finished their Planning Studio final assignment in December 2016. As part of the Youth Program, ACCCRN visited the final presentation...
Read More
TESTIMONIAL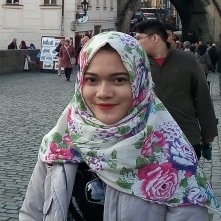 Gianfi R C Suci (Ambarawa Group)
The learning program given by ACCCRN is very interesting and can be a stimulus to creating alternative ways of thinking that can be considered in the decision making process regarding issues that are affected by climate change and/or that affect climate change. Climate change is a global issue and everyone should be actively involved in understanding its causes, how to prevent it, and how to respond to its impacts. Climate change can cause shock and stress that threaten the resiliency of an area and it can impact social wellbeing in that area.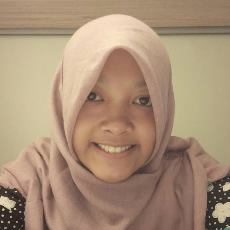 Novita Rohmana Putri (Tengaran Group)
We learned that climate change impacts activities, not only in urban areas, but also in rural aread, because rural activities mostly depend on natural resources that are directly affected by the climate. Therefore, building resilience to climate change is needed in rural communities so they can face the impacts of climate change. We learned to identify the challenges first and then explore innovative solutions to face those challenges. Resilience should enable poor, marginalized, and vulnerable people, as well as other stakeholders, to achieve inclusiveness. In our fieldwork activities, we interviewed stakeholders, such as the farmers, to find out about their problems, their needs and their hopes. We also tried to see inter-connectivity between our study in the field and the surrounding area in Semarang Regency and also inter-connectivity with other areas like Salatiga city and Boyolali Regency. We hope our results in the Planning Studio can be useful for Tengaran Subregion, and help to make it inclusive and resilient.
Agastyan Akbar (Tuntang Group)
The resilience aspect that ACCCRN brought to the Planning Studio class became a challenging thing for us. It's a new experience too. It was unfamiliar terminology at first, but then we learned how to see an area by also understanding the coping mechanisms for shocks and stresses. We realized that climate change is not only impacting urban areas, but people living in rural areas too. Therefore, it is important for us to be able to identify problems and potentials with climate change resilience as one of the contexts as an input into program making.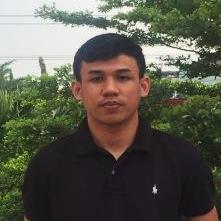 Rahyasa Arrizko (Ungaran Group)
ACCCRN's involvement in the Planning Studio made the process very exciting. It also influenced us in our study. We received guest lectures from them and learned many things that helped us to understand climate change impacts and how to respond the situation by making strategies and solutions. ACCCRN have shown some examples on how cities are facing shocks and stresses due to climate change. As planning students, we learned that it is important to incorporate the climate change resilience context into development plans and policies. Climate change as a global issue has become a huge challenge nowadays and we should be aware of that.