LEARNING
As a platform for generating and sharing knowledge about building urban climate change resilience, ACCCRN provides its learning from the experience in building UCCR in various cities in Asia. Together with the network, ACCCRN provide activities to facilitate knowledge creation and generate learning by sharing.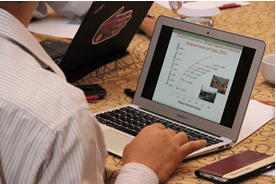 Webinar
As an online learning method, webinar is effective to target wide number of ACCCRN members based in various places to give, receive, and discuss information online.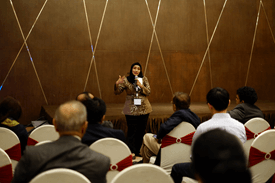 Resilience Talk
Bringing the concept of talk show, Resilience Talk presents discussion on topics of UCCR by having resource persons to share their work, experience, or opinion towards particular topics.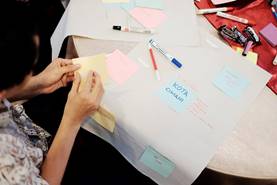 Capacity Building
ACCCRN, also working with partners, is committed to facilitate learning and build the capacities needed to mitigate and adapt to climate change in various aspects.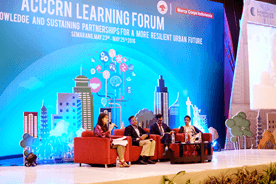 ACCCRN Learning Forum 2016
The theme, "Sharing Knowledge and Sustaining Partnerships for a More Resilient Urban Future," created an opportunity to take stock of what has been learned through ACCCRN and reflecting on how UCCR has evolved over the duration of the initiative.